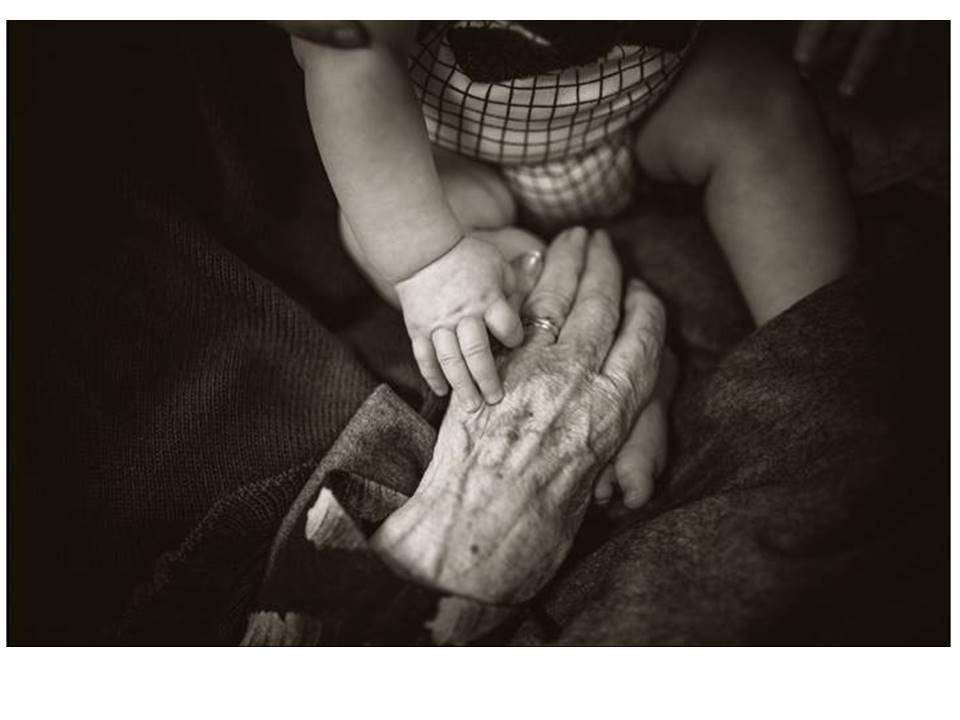 23 Mar

CORONAVÍRUS

Maria José da Silveira Núncio

And for older people, how to help deal with the pandemic?

Adequate communication will allow us to fulfill three essential dimensions in the relationship with our parents or with the older people in our family: protection, care and love.

In my very few and indispensable trips out of the past few days, in my personal experience and in conversations with several friends and acquaintances, I have noticed a kind of resistance, on the part of the older population, to adopt the precautions appropriate to the moment we live, particularly, with regard to staying at home, or maintaining safe distances, in terms of preventing contagion.

I have also read several articles on how to help young people to deal with the current pandemic scenario, but the truth is that it seems to me to be just as important or more important to do the same with the older population, especially considering that they are the ones who is at greater risk and, therefore, in greater need of isolation.

Living the current family situation is, as far as the elderly are concerned (our parents, uncles, grandparents), living it at a distance. A forced, painful, but necessary distance and that is why today, more than ever, it is important to help our parents (and help each other) to deal with the issues of their aging and their increased vulnerability.

Communication plays a fundamental role here: we must communicate with our parents, reinforcing the warnings about risks, but without falling into the temptation to invert roles or to infantilize them. After all, and as I have already written several times, being older is not being a child again!

Thus, recriminations and anger will not only not help to modify behaviors, but will only serve to create family tensions and squeamishness that are totally expendable, in a time that is, in itself, a cause of tension and anxiety.

We must not fall into the temptation to become a kind of parent to our parents in order to protect them and, for this, communication must be done in the most calm, balanced and mature way (even if, in certain – many – moments, we feel that exasperation dominates us!) and with the whole family in agreement (for example, it is convenient that all children transmit the same message and adopt the same attitudes).

We must, likewise, avoid excessive "instrumentalization" of communication, that is, in addition to warning about risks or inquiring about practical needs, we must save time and availability to listen. To hear the stories of your day, comment on the news, your complaints and your fears. Listening is an essential dimension of care and, in a period of forced isolation, this feeling of being heard is even more important and secure.

Listening is an essential dimension of care and, in a period of forced isolation, this feeling of being heard is even more important and secure

Adequate communication will enable us to fulfill three other essential dimensions in our relationship with our parents or with the older people in our family: protection, care and love.

Regarding protection, we have a duty to reinforce, sometimes translating and adapting to the realities, history or specific circumstances of our family or the places where they live, those that are the security measures to be adopted by the general population, alerting to the risk potential of older age groups, but without converting that risk into inevitability, that is, without creating panic. We want our parents to be prudent and to be protected and not to be terrified!

As for care, the limitations on exits oblige us to help find solutions that mitigate the possible consequences. We must ensure that our parents have enough food and medication for these days of isolation. So, if we live close by, the solution will be to make the purchases (appropriate to the diet and needs of your age group) and leave them at your doorstep.

In case we live far away and are unable to do this type of monitoring, the concerns will be greater, but there will certainly be a neighbor, friend or family member from whom we can ask the favor to perform this task for us.

In times of crisis, solidarity networks are essential and must be unleashed. This help network will also be essential to alert us and to activate the immediate assistance in case of any health problem.

Finally, the most important dimension in the relationship with our parents, in facing this phase: love. It is a matter of ensuring that our absence is not a forgetfulness, nor a neglect, but a form of protection.

That the physical absence of grandchildren does not mean a lack of love, but just that: a physical absence, which must be temporary.

And here lies the big problem, for which we have to be very sensitive: the "temporary" for those who are seventy or eighty years old does not have the same meaning as the "temporary" for those who are forty or fifty.

Trying to lighten this "weight" depends on us and, in that sense, frequent phone calls, the use of video calls and accessible technological resources, which allow us to talk, animate and distract, are a way to overcome the pain of absence and this fear that the "temporary" may become "forever".