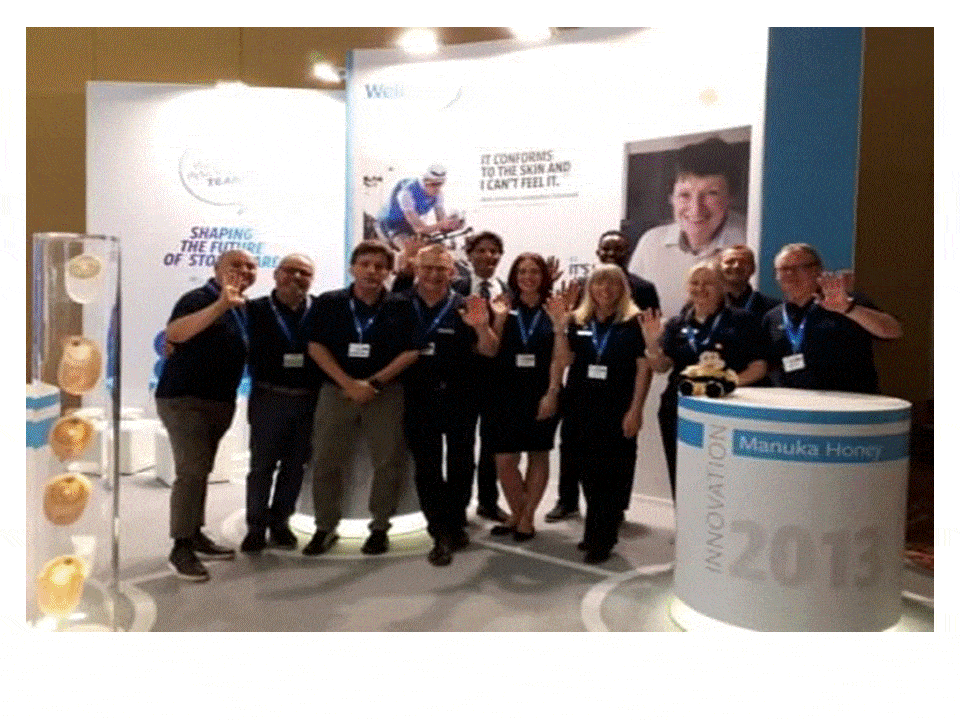 23 Jul

Welland in Rome…

We had the pleasure of attending the 14th ECET Congress – European Council of Estomotherapists in Rome, which took place from 23 to 26 June 2019.

Welland's marketing, sales and development teams travelled to Italy to participate in the ECET Congress and were with their distribution partners from Portugal, Italy, Germany, Spain and Norway to share new and innovative ostomy care solutions at over the years, including our Aurum® range, to medical professionals around the world.

There was a high point in the disclosure of Hyperflex® hydrocolloid formulation, which is made from five ingredients of edible products, does not contain any additives, preservatives or chemicals.

On the penultimate day of the Congress, Dr. Duale Mahdi and a researcher at Welland Medical, presented a workshop on the famed Manuka honey that is present on our plates. This workshop helped participants to better understand the functionality of our hydrocolloids and their use in helping to maintain peristomal skin.