Bruschettini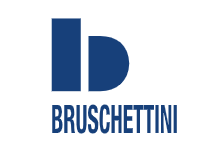 Bruschettini is a private, independent company which manufactures and markets high quality pharmaceutical products. Bruschettini was founded in 1910 by Prof. Alessandro Bruschettini under the name "Laboratorio di Terapia Sperimentale" (Laboratory of Experimental Therapy). The company's principal work was scientific research in the field of vaccine therapy. In the 1960s Bruschettini diversified its production including, among others, ophthalmologic products.
Nowadays is present in more than 30 countries in the world. Bruschettini has been exporting medicines and medical devices to international markets for more than 50 years.
Bruschettini and Healthcare Professionals (HCPs) and Healthcare Organizations (HCOs) and Research and Development (R & D) work together to obtain products of the highest quality.